What's new with
Chromebook?
Chromebooks update automatically to provide you with the latest features and keep the software fresh and speedy. Here are some highlights from recent updates.
Easy navigation in tablet mode
Finding your way around your Chromebook just got easier. Introducing new gesture controls for tablet mode. Swipe up to access the Quick shelf, swipe back to see your previous window, or swipe up big to go home. Not in tablet mode? There's now a slimmer shelf too, for maximum screen room.
Keep watching with Picture-in-Picture
Keep an eye on what you're watching while getting stuff done. With Picture-in-Picture, you can shop online, work or browse the web on Chromebook, while enjoying your favorite show or video playing in the corner of your screen. The next time you're watching a show on an app from the Play Store, just switch to another window to activate Picture-in-Picture - no set-up required.
Stay Connected with Instant Tethering
Now you don't need Wi-Fi to get online - we've extended Instant Tethering to most Android phones*. Keep working or playing even if the internet goes out. Instant Tethering with Chromebook keeps you connected using your phone's hotspot.
*Android 8.1+ required.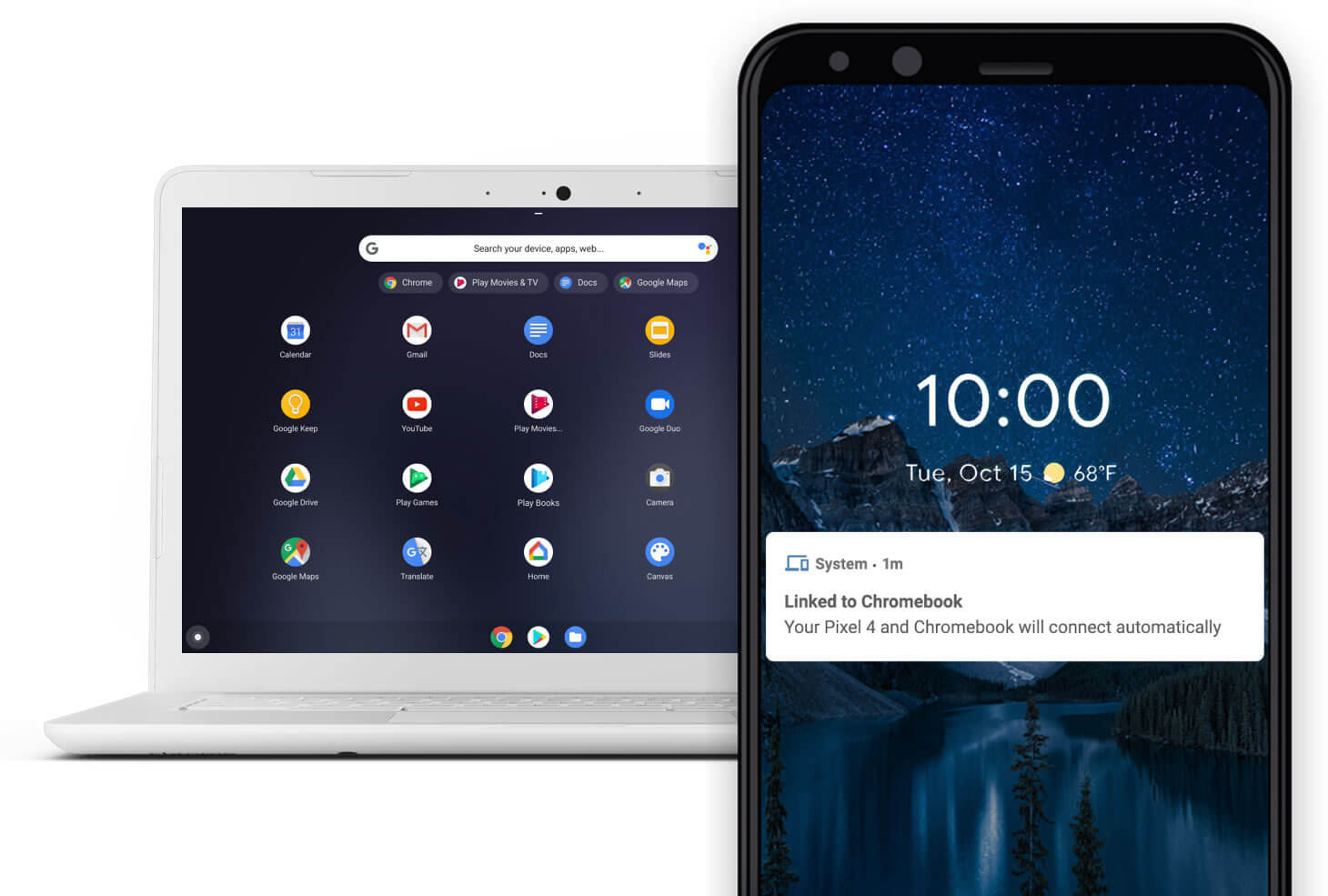 Find files easily with your Launcher
Find files in an instant with the help of your Launcher. We've improved file search to help you locate the files you just downloaded, or easily find files you want to work on. Open your Launcher, search and get going.
Looking to

make a switch?
Switching from Mac or Windows is as easy as logging in. In just three simple steps, you'll find your files and photos ready to go on your new Chromebook.