What's new with
Chromebook?
Chrome OS automatically updates to provide you with the latest features and keep the software fresh and speedy. Here's what's new.
Google Assistant
"Hey Google, what's next on my calendar?"
The Google Assistant is now available on your Chromebook. Say "Hey Google" or click the Assistant icon from the Launcher to ask a question, set a reminder, play music, control smart home devices, and more*.
* An internet connection is required to use the Google Assistant.
Media management
Manage your media
Have you ever struggled to figure out which tab or application is playing audio on your Chromebook? Now there are new media notifications to help you. Click the bottom right corner of your screen to see controls for audio playing on your device and manage it in one convenient place.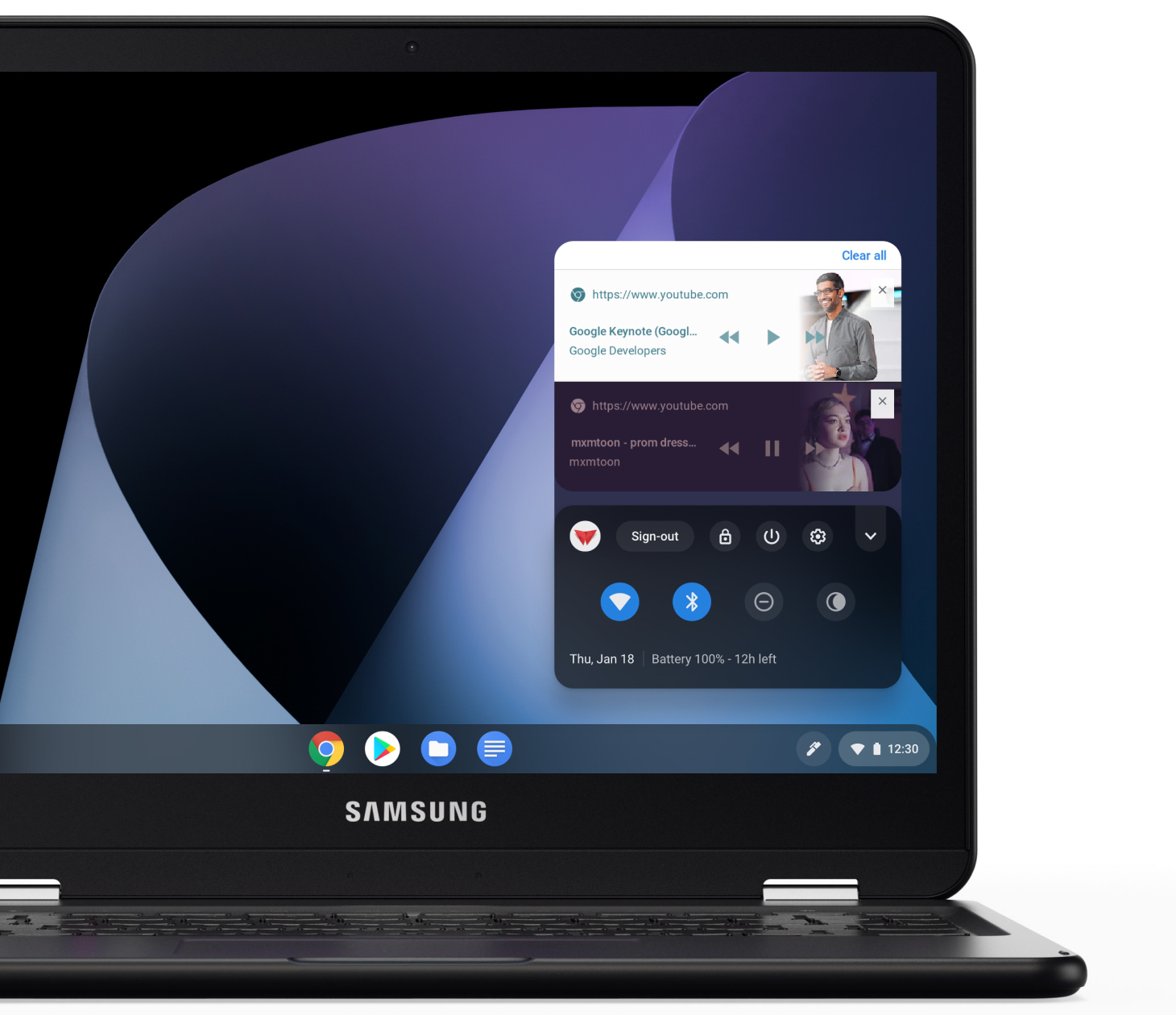 Family Link
Add bonus time with Family Link
Family Link helps you create healthy digital ground rules for children and teens. It's now easier for parents to add bonus time within the Family Link app when screen time is almost over - without changing the daily limit or bedtime schedule.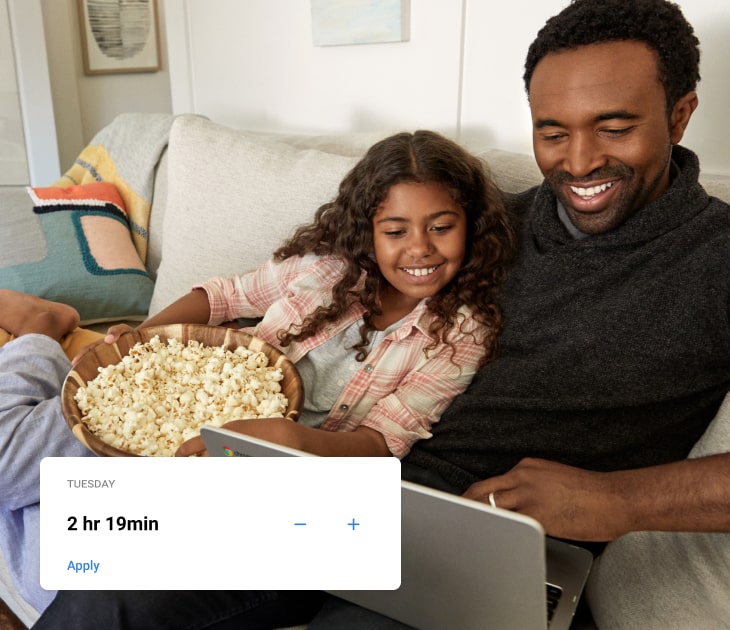 Photos & videos
Take great photos on your Chromebook
Your Chromebook camera app has been updated to make taking photos and videos easier. Now, open your camera app, take a selfie with a landscape or square crop, and access it quickly in your Downloads folder.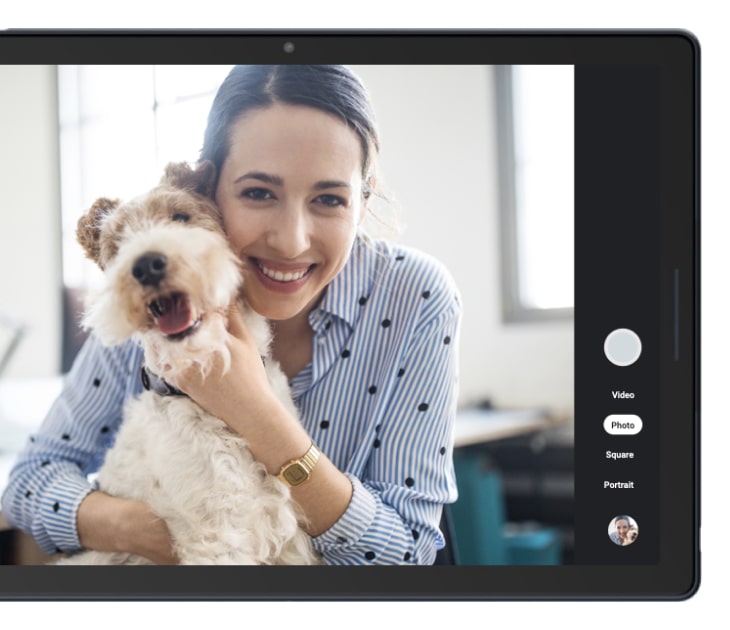 Updated controls
Navigate easily with Automatic Clicks
We're introducing new ways that people with motor challenges can use a Chromebook. With updated controls, you can now hover over an item to left click, right click, double-click, drag and scroll. This feature and more are available in your Accessibility settings.
Looking to

make a switch?
Switching from Mac or Windows is as easy as logging in. In just three simple steps, you'll find your files and photos ready to go on your new Chromebook.